Today Friday the 26th of Av in 1799 Giacomo (Yaakov) Jacob Tedesco was born. He is our great-great-grandfather on the Tedesco side. Here's how: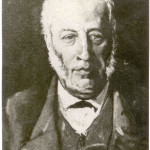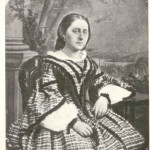 The oldest Tedesco that I know of at this time is:
Abraham Tedesco – he had a son,
Leon Yehuda who married Ghella Miriam Pollaco – they had a son,
Giacomo Jacob (who's birthday is today) married Therisa (Yirat) Cerf.They had eleven (11) children of which one was Abram (our great grandfather) who married Sophie (Sprinsa – who Raizy is named after) Cramer and they had 4 children of which one of them was Yutla  (Julie) Travis our grandmother.
A little about Giacomo (Yaakov) Jacob:
– He was born August 27, 1799 in Venice Italy.
– Married Therisa (Yirat) Cerf June 12, 1833 (25 Sivan 1833) in Paris
– Died December 11, 1870 (17 Kislev) during the during the siege of Paris in the Franco Prussian was and is buried in Montparnasse Cemetery, Paris. Debbie Lifshitz has been working for many years trying to get his remains moved to Israel. More on this coming soon.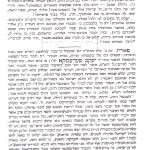 He was a very big Bal Chesed and Tzedakah. He was one of the founding members of the Chevra Shas in Paris which studied the entire Shas over 25 years and made their first Siyum Hashas in 1867 possibly the first public communal one ever. The Siyum Hashas as we know of today started on Sep 11th 1923 more on this can be found ttp://en.wikipedia.org/wiki/Siyum_HaShas
– He built the first modern Mikvah in Paris around 1833-34.
– He was a Mohel.
– He paid for and was one of the founding members of Ohel Avraham which became known as the 'rue Cadet Shul (Adas Yereim) which is still in existence today. I have davened there. These pictures were taken in 2007.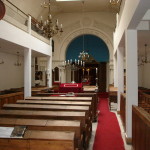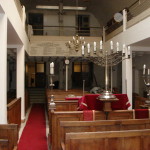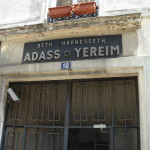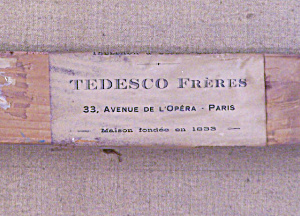 In 1833 he opened an art supply store in Paris and would give struggling artist supplies and they would give him their artwork to sell and it became a famous art gallery, Tedesco Freres) in Paris and was the family business until 1941 when the Nazi's Y"M took it over. In 1946 it was reopened and was sold in 1964 at which time it was no longer a major gallery.
More to come in the future IY"H.