On1July 31, 1943 Uncle Ezriel & Aunt Adine (bubby's Sister) Hildisheimer got married. They're Hebrew anniversary date is Tammuz 28.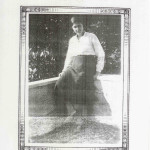 Aunt Adine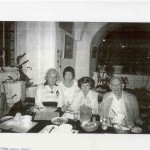 R-L: Uncle Ezriel, Aunt Adine, Julie Hadar (Meir's Wife) and Aunt Miriam.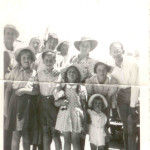 Left to Right in this photo is:
Alfred Oppenheimer, Aunt Adine, Yutla (Julie-Bubby),  Yitzchok Hilldisheimer (kid), Aunt Miriam, Ezriel Hilldisheimer,
Front Row L-R: Edah (Bubby), Uncle Joe, Aunt Ruthie, Aunt Sophie, Yitzchok (Jack) Oppenheimer.
The Hilldisheimer kids are: Yitzchok Naftali, Meir, Miriam, Aharon Eliyahu & Tamar.